the fashion tech investment rose 66%
.
As a result of the pandemic, online shopping increased and fashion businesses invested in technology to meet customer demand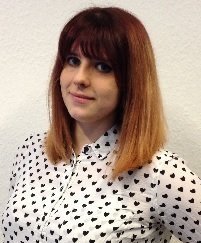 By
Published: 12 May 2022 9: 45
Investment in fashion-related technology increased by 66% during the pandemic, according to research by The Business of Fashion and McKinsey.
The report found that the value of the top 50 investments in fashion-related technology across the past year, either by fashion retailers or businesses that sell products and services to fashion-related companies, has increased by 66% to $16.2bn since 2019, indicating an increase of capital put into technology in the fashion sector.
According to The Business of Fashion and McKinsey, around 55% of these investments went towards ecommerce technology, while the rest was mostly put into payments technology, buy-now-pay-later tech and social commerce.
Investment in resale technology, supply chain and logistics management, non-fungible tokens, and virtual reality companies closely followed.
Imran Amed, founder and CEO of The Business of Fashion, said: "The pandemic cemented technology's critical role in the fashion industry, particularly in terms of ecommerce adoption. The industry now needs to experiment in the metaverse, integrate fully digital workflows within their organizations and invest in traceability tools in order to reach sustainability goals. Those who choose to wait on the sidelines risk being left behind."
Covid-19 accelerated some of the technology trends the retail sector was already seeing, such as an increase in online shopping, and brands of all kinds began to use technology to ride out the pandemic and cater to increasingly demanding customers.
Investment in technology across the fashion sector is expected to increase further over the next eight years – The Business of Fashion and McKinsey said 2021 saw companies invest between 1.6% and 1.8% of their sales in tech, which is predicted to increase to between 3% and 3.5% by 2030, and suggested companies already using artificial intelligence (AI) for automation and customer engagement could see a 118% increase in cash flow by 2030, or 13% for those who are only just implementing these changes.
Areas to invest in
The report highlights some of the areas retailers or retail suppliers may look to invest in over the next 10 years, including the metaverse, personalisation, connected stores, using AI across the supply chain and tracing technologies such as blockchain.
The metaverse is a common topic in the retail sector as experts speculate how it could offer a more sustainable future for certain retail verticals – The Business of Fashion and McKinsey said fashion brands that take advantage of opportunities in the metaverse could earn around 5% in revenue from these technologies between now and 2027.
The report found that 30% of the estimated $110bn spent on virtual goods in 2021 went towards virtual fashion – but growth in this area depends on consumer adoption, as well as the pace of technology advancements, with the report claiming 78% of customers who had tried out virtual worlds and shopping had missed face-to-face interactions.
The biggest opportunity for fashion in the virtual world lies in the younger generation visiting virtual worlds and using social media – around 70% of younger consumers in the US said their digital identity was important to them, and The Business of Fashion and McKinsey predict sales of "skins" in online games could grow to $70bn by 2024.
Over 70% of customers are now expecting a personalised experience when interacting with brands, such as personalised recommendations, and around the same amount are disappointed if a personalised experience is not delivered.
The Business of Fashion and McKinsey believe that technology has made it possible for customers of all kinds to have a more personalized brand experience. This is in contrast to the past, when luxury customers were more likely to get it. In this case, a sales representative would manually take notes and record interactions with customers.
Customer expectation was already high before Covid-19, with customers switching between brands if they didn't receive the experience they were expecting, but the pandemic has made customers even more demanding.
Customers began returning to shops with digital expectations after the restrictions were lifted. McKinsey and the Business of Fashion pointed out that single data and AI can be used to connect both online and offline experiences.
The report showed that over half of European customers still prefer to shop in physical stores. It also found that customers are more likely to spend longer in shops if technology is used.
A 2020 survey by McKinsey found several reasons why customers do and don't want to visit a store, and suggested technology could be used to address the painpoints highlighted by customers as